EDGAR

, BOUTIQUE HOTEL

AND

RESTAURANT

IN

SAINT-BRIEUC
CUSTOMER REVIEWS
Very comfortable nights sleep. Good location. Somewhere safe to leave our bikes.

Stephen
CUSTOMER REVIEWS
Faultless, an excellent choice on our part, centrally located haven in this very pleasant city.

Jane
CUSTOMER REVIEWS
The staff were very helpful as we arrived with bikes for an event and helped us keep them securely. Breakfast very good but didn't eat dinner at the restaurant. Very clean and comfortable, would return.
John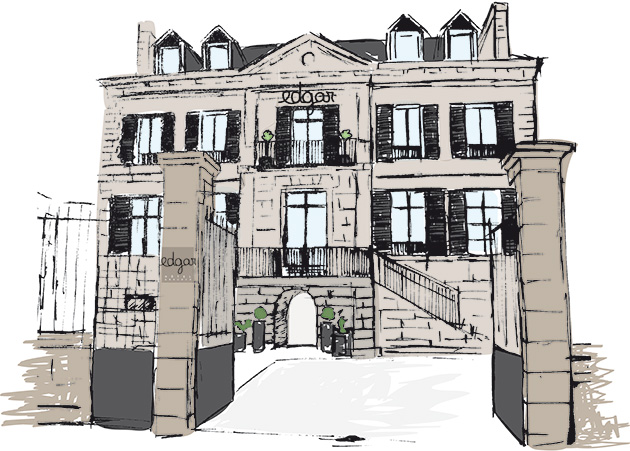 MEET EDGAR

Here, you'll feel right at home! A world away from the tropes of conventional hospitality, our hotel in Saint-Brieuc actively cultivates the spirit of a guest house and a friendly, authentic atmosphere. Established in an ancient, elegant ship-owner's house, we have a total of 27 rooms, each decorated with care.
Tucked away in the centre of Saint-Brieuc, our 4-star hotel is just a few minutes' walk away from the town's shops, restaurants and activities. As your fancy takes you, you will have the chance to spend the morning at the market, the afternoon at a museum or the evening at the national theatre La Passerelle.
Bienvenue à l'hôtel Edgar de Saint-Brieuc !
Qu'il est doux et agréable de respirer l'air marin lors d'une escapade en Bretagne ! L'hôtel Edgar vous invite à Saint-Brieuc pour un séjour iodé et ressourçant, à quelques kilomètres de la mer. Vous succomberez au charme de notre établissement chargé d'histoire et à son ambiance familiale.
Un hôtel 3 étoiles en plein centre-ville de Saint-Brieuc
Ici, vous vous sentez comme chez vous ! À mille lieues des standards de l'hôtellerie conventionnelle, notre hôtel à Saint-Brieuc cultive l'esprit d'une maison d'hôtes, ainsi qu'une atmosphère conviviale et authentique. Installé dans une ancienne et élégante maison d'armateur, il propose 28 chambres décorées avec soin.
Niché au centre de la Cité briochine, notre hôtel 3 étoiles vous permettra d'accéder en quelques minutes à pied aux commerces, aux restaurants et aux animations de la ville. Au gré de vos envies, vous aurez l'occasion de passer une matinée au marché, une après-midi au musée ou une soirée à la scène nationale culturelle de La Passerelle. À moins que vous ne préfériez explorer les environs, prendre l'air du large sur l'une des plages voisines ou faire une immersion au cœur la nature bretonne. Le petit plus ? L'hôtel Edgar se situe à seulement 10 minutes à pied de la gare routière et à 20 minutes en voiture de la plage des Rosaires. Autant d'atouts qui vous permettront de profiter des trésors de Saint-Brieuc et des Côtes-d'Armor sans modération !
Un hôtel de charme à l'ambiance familiale
Après une belle journée riche en visites et en découvertes, vous retrouverez la sérénité de votre cocon. Vous aurez le choix entre l'ambiance douillette d'une chambre mansardée ou un espace cosy sur cour ou en rez-de-jardin. Que vous veniez en amoureux, en famille ou pour un voyage d'affaires, chaque hébergement a été conçu pour votre confort. Plusieurs chambres sont communicantes pour les parents avec enfants.
Agrémentées de teintes douces et apaisantes, elles disposent d'équipements modernes et d'une literie moelleuse pour des nuits réparatrices. Et parce que chaque détail compte, les chambres bénéficient d'un jeu de lumière tamisée, d'un voile léger aux fenêtres pour préserver votre intimité, de rideaux opaques pour la nuit ou encore d'une douche à l'italienne.
Une restauration gourmande et faite maison
Chaque matin, notre hôtel à Saint-Brieuc vous propose un petit-déjeuner copieux pour régaler vos papilles. Servi sous forme de buffet, il comblera vos envies de salé et de sucré au réveil avec des viennoiseries, de la charcuterie, des jus frais vitaminés et autres mets savoureux.
Notre chef, Sébastien David, s'est donné pour mission de faire redécouvrir à nos clients les plaisirs d'une cuisine où tout est « fait-maison ». Vous serez installé à l'une des tables de notre salle de restaurant à l'ambiance élégante et feutrée, tout en profitant de la douce luminosité de la verrière. Pendant ce temps, votre palais dégustera une cuisine gastronomique haute en couleur qui se renouvelle au fil des saisons. Au menu : des poissons de la Criée de Gulvinec, un plateau d'huîtres de Paimpol ou encore des spécialités aux saveurs du terroir, concoctées avec amour par notre chef.
Un accueil adapté pour nos clients en voyage d'affaires
Vous recherchez un hôtel à Saint-Brieuc pour un évènement de « team building » ou pour un séjour professionnel ? Nous proposons aux entreprises des forfaits soirée étape et un accueil adapté à vos besoins. Vos équipes seront séduites par l'ambiance chaleureuse et intimiste de notre établissement ; notre personnel et sa bienveillance ; et nos chambres équipées d'un espace bureau avec Wi-Fi. En soirée, elles auront l'occasion de se détendre autour d'un verre, installé confortablement dans l'un des canapés moelleux de notre salon-bar.
Vous aurez également la possibilité de privatiser le restaurant et une salle de travail pour vos repas d'affaires et vos séminaires. Et parce qu'il est important de se distraire entre deux réunions, notre partenaire Funbreizh prend le relai et vous propose de vivre des expériences uniques. Vous pourrez opter pour des activités sportives et ludiques ou l'organisation d'une soirée animée rien que pour vos équipes ou vos clients.
Découvrir Saint-Brieuc et sa région
Destination privilégiée des Côtes-d'Armor, Saint-Brieuc séduira les amoureux de la mer avec sa côte en dentelle, ses plages et son centre-ville. Discrète, mais pleine de charme, cette petite ville peut se targuer de posséder un patrimoine naturel et culturel d'exception. Une balade sur le port du Légué et la baie de Saint-Brieuc vous permettra d'en découvrir quelques miettes tout en prenant l'air marin. Les rues piétonnes, bordées de maisons à pans de bois, sont propices à la flânerie. Vous y trouverez une kyrielle de restaurants gastronomiques, de jolies boutiques et des lieux culturels.
Les paysages qui entourent Saint-Brieuc invitent à l'évasion ! Les amoureux de nature enfileront leurs bottes de sept lieues pour arpenter les sentiers des falaises de Plouha, du Cap Fréhel ou de la Côte de Granit Rose. Le charme insulaire de l'île de Bréhat séduira les amateurs de patrimoine qui y découvriront sa citadelle, le phare du Paon et le moulin à marée du Birlo. Enfin, la région est constellée de villages de caractère tels que Dinan, Moncontour ou encore Pontrieux.
Quelles que soient vos envies, nos équipes se feront un plaisir de vous conseiller sur les visites et les sites à ne pas manquer à Saint-Brieuc et dans les Côtes-d'Armor. Il ne vous reste plus qu'à réserver votre séjour dans notre hôtel à Saint-Brieuc !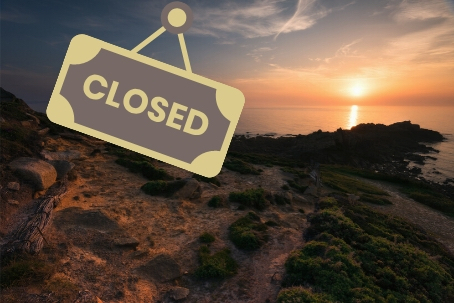 Since March 17, 2020, Edgar Hotel & Restaurant has temporarily closed its doors in connection with the containment measures taken by the government but also for the safety and health of our customers and employees.
Our employees are all in good health and we hope the same goes for you and your loved ones.
We join with all French people in supporting the nursing staff, firefighters, cashiers, ambulance drivers, garbage collectors, police officers and all other tradesmen who, in these difficult times, are working tirelessly to make our daily lives better.
We think of them but also of you. We hope to be able to reopen our doors very soon.
Until then, take care of yourself and stay home! See you soon, Edgar's team.





INSTAGRAM